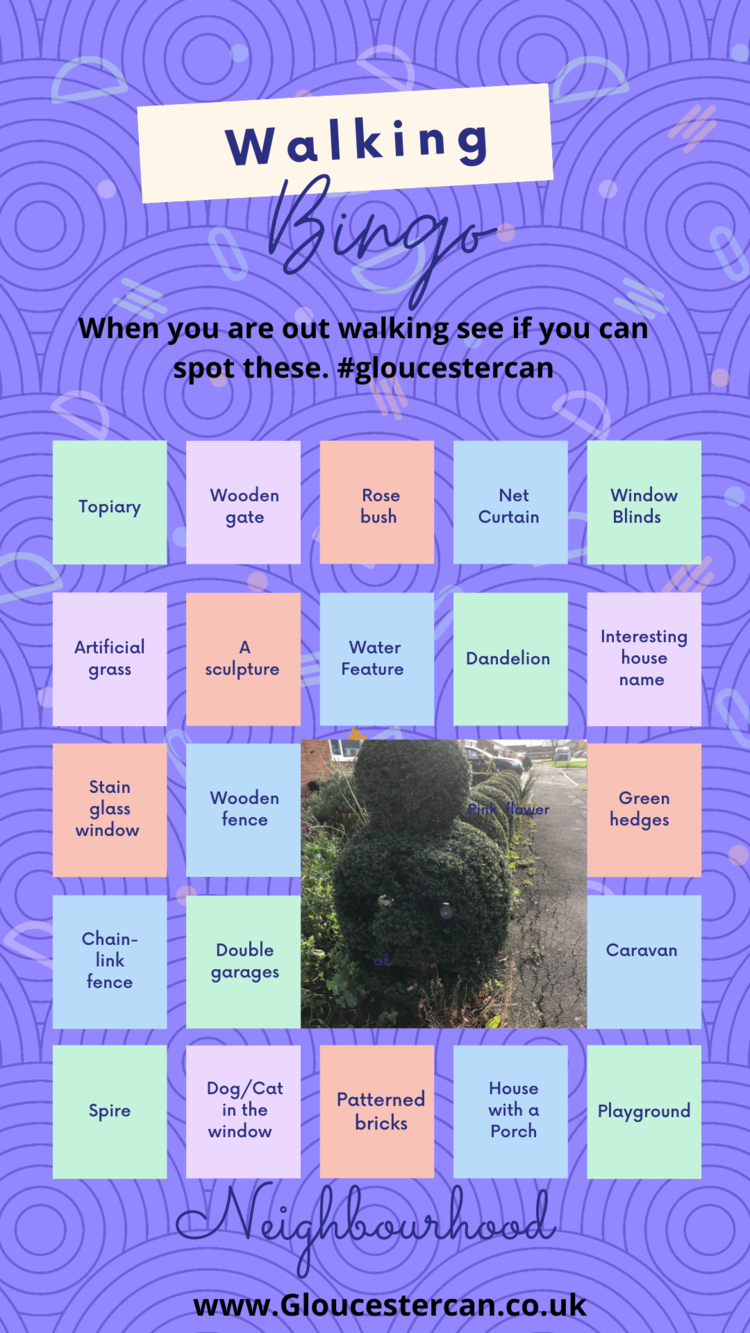 16 Feb

Gloucestercan Pledge

In conjunction with the collective, #GloucesterCan is asking Gloucester residents to pledge to share various acts of kindness in 2021.

For example, in January people were asked to show 5 acts to show your neighbours that you appreciate them in your own creative way.

In February, we have been inviting people to look after themselves through walking bingo and improving our minds and bodies. You can post your efforts from these various pledges on social media, using the #GloucesterCan hashtag.